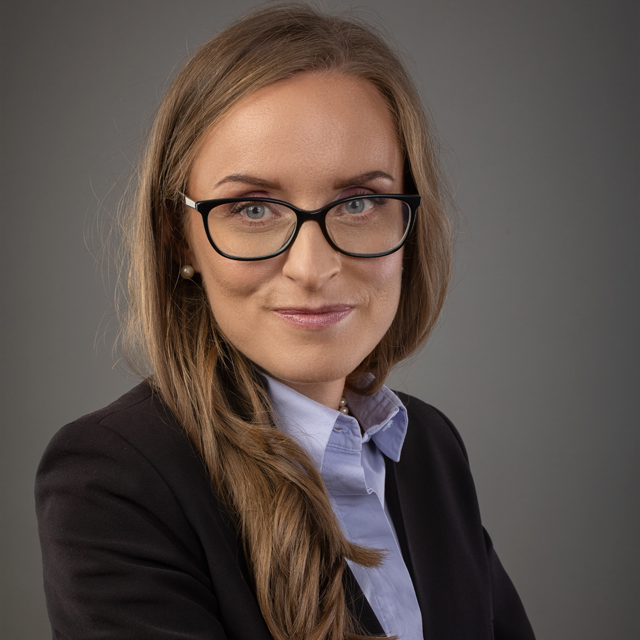 Justyna Engelgardt became a fully qualified advocate in 2012 after completing her four-year advocate traineeship. Before that she had graduated from the Department of Law and Administration, the Law Faculty, with a very good degree.
In her job she is fast, extremely efficient and highly engaged in her duties.
She specialises in complex commercial lawsuits, compensation cases, commercial criminal cases, fiscal penal cases and division of joint property of spouses cases.
She has also gathered experience in carrying out public procurement procedures.
She has successfully conducted numerous out-of-court mediation and commercial negotiations.
Apart her advocate duties she is actively involved in the Advocate Chamber organs and in academic work.